Missy's Story
Missy Radfar is a 57-year-old mother of two who resides in Lutz, Florida. She underwent surgery for a lumbar spine problem at another facility and that alleviated about 80% of her pain. However, shortly after she began experiencing headaches caused by a condition in her cervical spine. She was told by numerous doctors that there was nothing that they could do for her. She tried pain management, including 10 corticosteroid injections, but they failed to provide relief.
Dr. Hirschauer, the head of pain management at The Bonati Spine Institute remarked that "… since I deal in pain management I see patients who have been on pain pumps and heavy duty drugs. Yet when they leave here they have a personality change."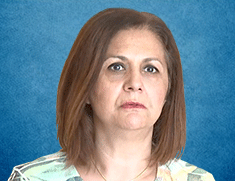 Because of her absenteeism Missy was in danger of losing her job and even when she could show up for work she couldn't always finish the day. She has two daughters, ages 24 and 20, and was unable to do anything with her family because of her pain. She said "… it affects your family life, your children. It makes you feel useless."
Dr. Bonati met with Missy and was able to pinpoint exactly where her pain was occurring simply by evaluating her MRI films and recommended Bonati laminotomies on three levels. She immediately felt a great deal of trust in Dr. Bonati. The second day after her first surgery Missy felt relief from pain for the first time in 2 ½ years. She was again able to do things with her family, including booking a 25th anniversary cruise and going dancing with her husband.
"It is amazing to someone who has been told that there is nothing that can be done and then we can correct that"
She sums up her experience at The Bonati Spine Institute as "… wonderful. Anyone with spine problems should contact The Bonati Spine Institute. They treat every patient like you're their best friend. You'll be amazed at how quickly you receive relief. If you have young children and you're in pain, don't delay. Send your MRI. It's worth it."
Dr. Bonati adds that "It is amazing to someone who has been told that there is nothing that can be done and then we can correct that."