Christal's Story
Christal Nash had been an athlete, working out 3 hours a day and running half marathons. Yet spinal stenosis in her cervical spine was causing tremors, spasms, headaches, light headedness and debilitating back and shoulder pain. Christal, who lives in Homestead, Florida, contacted the University of Miami Hospital.
Surgeons there recommended a fusion of 5 of the 7 levels of Christal's cervical spine with the insertion of 10 screws. They also advised her that it would be at least 4 months before she could know what range of motion she could expect.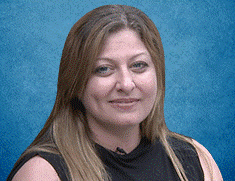 The idea of a fusion this massive caused great concern for Christal, who had two special needs children and a husband in the military and "… not a lot of time to slow down." Yet, as Christal states she "… could not drive my car, couldn't leave my house. I turned into a hermit. It was depressing." She had tried muscle relaxers, pain killers, anti-inflammatories, massage, chiropractic and prednisone injections all without success.
"14 days after her surgery she felt "like (she) was 19 again"
She underwent four Bonati Spine Procedures on the right side of her cervical spine. Christal's surgery at The Bonati Spine Institute clearly exceeded her expectations which were merely to be able to walk again, and 14 days after her surgery she felt "… like (she) was 19 again."
Christal states that "… not only did Dr. Bonati save my life, he's given me my quality of life back. And that's something that no amount of money can buy."