John's Story
John Hunter, 53, of Houston, Texas, has played baseball since he was a young man. He suffered a car accident which fractured vertebrae in his lower back and ruptured the intervertebral discs. John stated "… I thought my life was over the pain was so bad. I couldn't walk, couldn't stand".
He had a highly invasive "open" spine surgery at a different facility through an incision so large that it took 27 staples to close it. Seven days after the procedure his pain returned, this time worse than before.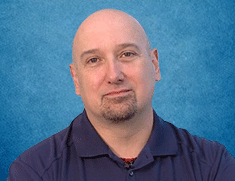 John called every doctor he could find looking for an answer. Eight years ago he underwent an experimental procedure in Canada called IDET that only relieved about 70% of his pain. Two years later he suffered another car accident when a driver ran a red light while texting. After the accident he couldn't walk and was out of work for 5 months. Doctors in Houston wanted to perform fusion spine surgery even knowing that these types of surgeries fail more often than not.
"I felt like I could do cartwheels"
A friend whose spouse had successful surgery at The Bonati Spine Institute recommended that John contact the surgery center. As with everyone interested in The Bonati Spine Procedures John received a free MRI review by a surgeon.
Upon arriving in Hudson John literally crawled to the front door of The Bonati Spine Institute. He was scheduled for two Bonati Spine Procedures: a laminectomy at L4/L5 which immediately relieved 75 – 80% of his pain and a facet joint ablation which relieved the remaining pain.
John states that after surgery he "felt like he could do cartwheels. … I don't know that they know how extraordinary what they do is. They gave me my life back. It's phenomenal. It's life changing."