A World Destination for
Answers to Spine Pain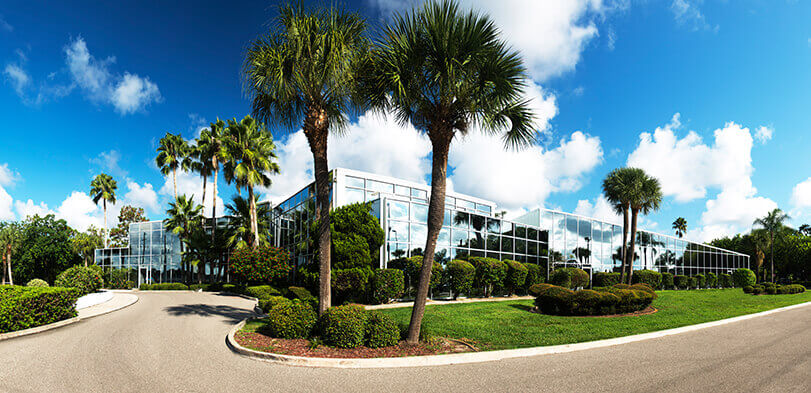 The Bonati Spine Institute occupies an eleven-acre campus in the Tampa Bay Area.
The medical complex consists of a Clinic, Imaging Center, Pain Management and Surgical Center, along with an Administration Center so that the patients at The Bonati Spine Institute receive consistency, efficiency, and excellence in treatment and care.
The Bonati Spine Institute is easily accessible from Tampa International Airport, St. Pete/Clearwater Airport, Interstate 75, and Interstate 4. The surrounding area offers beautiful beaches, nightlife, golf, fine dining, and classic Florida attractions like Manatee Springs, Sunken Gardens, Weeki Wachee, Busch Gardens, and the Florida Aquarium.

World Class Experience
Our goal is to become a partner in your spine health. At The Bonati Spine Institute you will be treated as an individual, entitled to comprehensive care, and not as a number. This is what sets us apart. That, and of course, our unmatched expertise and the patented Bonati Spine Procedures, performed exclusively at The Bonati Spine Institute.
At The Bonati Spine Institute, you will get relief from the pain, weakness and numbness in your neck, back, legs and arms. We will help you get the pieces of your life back together.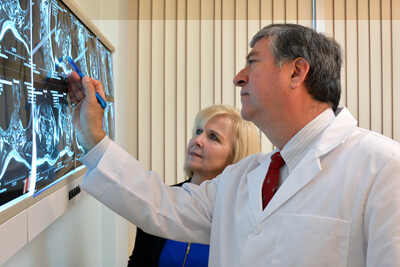 Our experienced staff is consistently rated as excellent by our patients, as they are dedicated to making your experience with us as smooth and pleasant as possible while maintaining a life-long partnership in your spine care.
Everyone at The Bonati Spine Institute is a patient advocate, ready to listen and help you and your family obtain the most pleasant and successful results possible. The definition of our success resides with the individual patient. Despite today's world of marketing claims, we feel that only a patient should evaluate the merits of their treatment. That's why patients from over 33 different countries around the world trust their backs to The Bonati Spine Institute.

How To Prepare For Your Spinal Procedure
To make your visit to The Bonati Spine Institute as pleasant as possible and to expedite the registration process, we suggest that you download and fill out the "New Patient" forms below prior to your visit. Click on the "Read More" button to learn what to expect during your visit.

Do You need Hotel Accommodations?
If you are an out-of-state patient or live more than an hour away from The Bonati Spine Institute we have attached a list of hotels offering discounts to Bonati Spine Institute patients in the immediate area available for rent on a weekly or monthly basis.

Driving Directions from Tampa International Airport (TPA)
• Total Distance: 40.4 miles
• Estimated Time: 43 minutes
• Head northeast on George J Bean Pkwy toward Airport Access Rd – 1.7 mi
• Take the ramp to TAMPA – St PETE/FL-60/I-275 – 0.2 mi
• Keep right at the fork, follow signs for Veterans Expy/FL-589 and merge onto FL-589 N/FL-60 W. Continue to follow FL-589 N (Partial toll road ) – 27.9 mi
• Take exit 27 for FL-52 toward San Antonio/Dade City (Toll road) – 0.2 mi
• Keep left at the fork, follow signs for Port Richey (Toll road) – 0.1 mi
• Continue straight – 92 ft
• Slight left at FL-52/State Rd 52 – 381 ft
• Slight right to stay on FL-52/State Rd 52 – 3.2 mi
• Slight left to stay on FL-52/State Rd 52 – 4.1 mi
• Turn right at Little Rd – 0.6 mi
• Turn left at Fivay Rd – 2.3 mi
• Turn left at Hudson Ave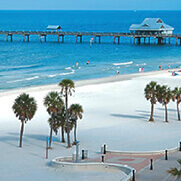 Gulf Coast Beaches
The Bonati Spine Institute is located on Florida's "Nature Coast." You'll find the best of "wild Florida" along with natural springs and beautiful white sand beaches along the Gulf of Mexico. The area's many state parks showcase Florida's unique biodiversity and are home to the celebrated West Indian manatees.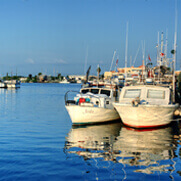 Tarpon Springs
Home to the historic sponge docks, Tarpon Springs is the leader in the world's natural sponge market. The town offers the finest Greek restaurants, gift shops, festivals and bakeries in the country. Take a boat trip to view the sponge diving, or tour the beautiful Spring Bayou and its impressive Victorian mansions.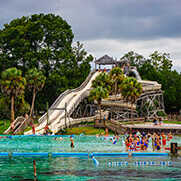 Weeki Wachee Springs State Park
This newly named 200- acre state park features the world-famous live mermaids who have been performing continuously since 1947. The price of admission also includes entrance to Buccaneer Bay, a fun-filled water park built around the springs and a wilderness river cruise traversing one of Florida's most interesting ecosystems.