Pinched Nerves in the Neck Or Back
Pinched nerve is a general term that is used to describe the compression of individual nerves or groups of nerves. Pinched nerves are caused by compression or pressure applied to the surrounding tissue, bones, cartilage, muscles or tendons to the nerves along the spinal cord causing symptoms like neck and back pain. While pinched nerves can occur throughout the body the most common are in the back, with over 90% of pinched nerves in the lower back.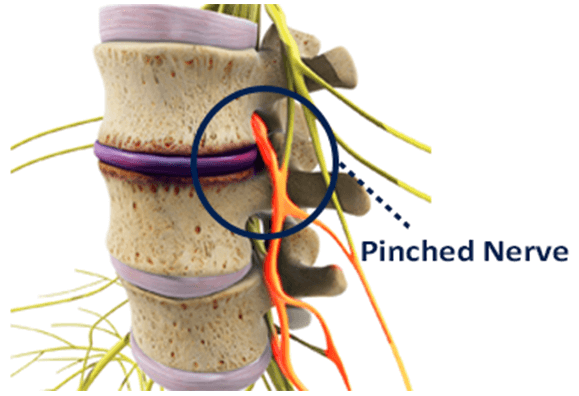 Pinched Nerves and Herniated Discs
Your physician has likely explained that the pinched nerves in your neck or back that are causing pain and discomfort may be a result of a bulging or herniated disc. The Bonati Spine Institute offers innovative and effective minimally invasive spine surgery to repair bulging discs and herniated discs to relieve the pinched nerve.
The Bonati Spine Institute encourages patients with pinched nerves to contact us to request a no-obligation MRI review or discuss your conditions with our medical professionals. Find out why The Bonati Spine Procedures are considered to be among the world's best solutions when it comes to advanced spine surgery. Your pain from pinched nerves can become a thing of the past.