Tonina Campoli, M.D.
Anesthesiologist and Medical Director
Dr. Campoli is an Anesthesiologist and Medical Director at The Bonati Spine Institute. She attended St. George's University School of Medicine, Grenada, West Indies, and completed Clinical Clerkships at Bedford General Hospital, Bedford, England, and Griffin Hospital, Derby, CT, Yale Affiliate. Dr. Campoli's residencies include a Residency in Anesthesiology at the Yale University School of Medicine, New Haven, CT, and an Internship and Residency in Internal Medicine, UConn Health Center, New Britain General Hospital, New Britain, CT. She joined the surgical team at The Bonati Spine Institute in 2004.
Prior to joining The Bonati Spine Institute she practiced at Peace River Anesthesiology, Anesthesia Associates of Dunedin, FL, as Staff Anesthesiologist at Mississippi Delta Anesthesia Associates, Delta Regional Medical Center, Greenville, MS, as Director of Anesthesiology, Baptist Memorial Hospital, Booneville, MS. Her professional associations include the American Society of Anesthesiology.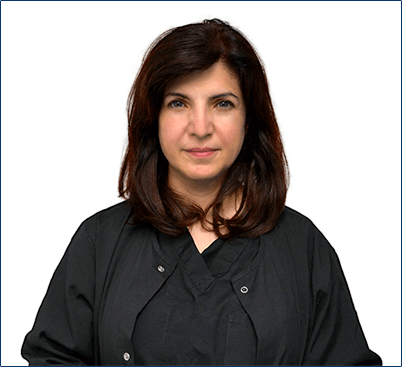 Education and Training
• St. George's University School of Medicine, Grenada
• West Indies Clinical Clerkship
• Griffin Hospital, Derby, CT
• Yale Affiliate
• M.D. Degree Skidmore College, Saratoga Springs, NY B.A. Biochemistry
Licensure
• Florida
• Pennsylvania (inactive)
• Mississippi (inactive)
• Connecticut (inactive)
• Tennessee (inactive)
Residencies
• Staff Anesthesiologist, The Bonati Spine Institute
• Locum Tenens: Peace River Anesthesiology, Anesthesia Associates of Dunedin
• Locum Tenens: The Bonati Spine Institute
• Staff Anesthesiologist, Mississippi Delta Anesthesia Associates, Delta Regional Medical Center, Greenville, MS
• Director of Anesthesiology, Baptist memorial Hospital, Booneville, MS
• Residency in Anesthesiology, Yale University School of medicine, New haven, CT
• Internship and Residency in Internal Medicine, UConn Health Center, New Britain General Hospital, New Britain, CT
Professional Associations
• American Society of Anesthesiology