Todd A. Kuether, M.D.
Neurosurgeon
Dr. Todd A. Kuether joins the team of surgeons at the Bonati Spine Institute with a distinguished career in all aspects of brain and spine surgery. Dr. Kuether received his medical degree from University of Kansas in 1993. He then moved to Portland to begin his internship and residency which he completed in 2000 and has been in private practice since.
He is a Board-certified neurosurgeon who has been in private practice at the Kuether Brain and Spine Institute in Tualatin Oregon until joining the Bonati Spine Institute. Dr. Keuther has also held faculty positions as the Director of Neurotrauma at the Legacy Emanuel Hospital and Chair of Neurosurgery at the Good Samaritan Hospital.
Dr. Kuether is committed to providing the best experience and patient care as possible, and has had both neck and back surgery himself, making him especially suited to understanding the patient's needs.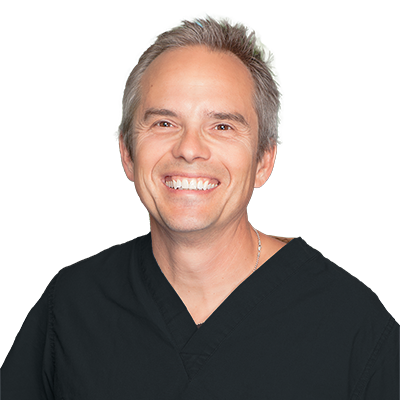 Education and Training
1985-1989 University of Kansas, Lawrence

Chemical Engineering/Premed, B.S.

1989-1993 University of Kansas, Kansas City

School of Medicine, M.D.

1993-1994 Surgical Intern

Oregon Health Sciences University,

Portland, Oregon

1994-2000 Resident

Division of Neurological Surgery

Oregon Health Sciences University

Portland, Oregon
Fellowships
1996-1997 Neurointerventional Fellow

1

998-1999 Dotter Interventional Institute

Oregon Health Sciences University

Portland, Oregon
Board Certification
Board Re-Certified, American Board of Neurological Surgeons, May 2024
Faculty Positions
2015-present Director Neurotrauma, Legacy Emanuel Hospital

2015-present Chair Neurosurgery, Good Samaritan Hospital

2010-2014 Vice Chair Neurosurgery, Good Samaritan Hospital

2010-Present Kuether Brain and Spine, Tualatin Oregon

2005-2010 Medical Director, Neurointerventional Service, Providence Brain Institute,

Portland, Oregon

2000-2001 Assistant Professor, Dotter Interventional Institute, Oregon Health

Sciences University, Portland, Oregon

2000-2010 Microneurosurgical Consultants, Portland, Oregon