What Are The Causes of Failed Back Surgery Syndrome (FBSS)
Failed back surgery syndrome is common in traditional open back surgery with about 60% of patients experiencing failed back surgery symptoms.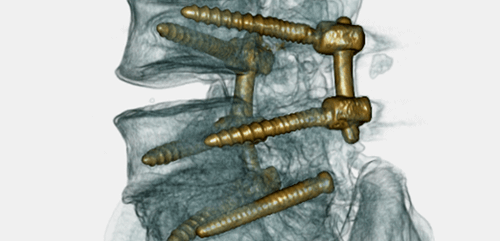 While there are many triggers for FBSS, some of the most common causes of failed back surgery are:
A fusion that failed to connect the intended areas
A fused bone that continues to grow and impinges on nerves
Scar tissue formation that impinges on nerves
A surgery performed at the wrong level
A recurrent disc herniation after surgery
Anterior grafts and cages migrating
Improper preoperative diagnoses of patient before surgery
The facet joints growing and encroaching on the spinal canal or the nerve
Technical errors that result in a fragment of disc material missed or a piece of bone left adjacent to the nerve
Pain due to spinal hardware that was implanted during the surgery, or hardware that breaks or becomes loose following surgery
Residual foraminal stenosis due to inadequate exploration of the nerve root during open back surgery
Spinal instability due to the removal of too much of the central disc or too many supporting ligaments
Our spine surgeons and physicians are internationally recognized in their fields of specialty with the education, experience and results not found at any other spine surgical center. The Bonati Spine Institute was founded by Alfred Bonati, chief orthopedic surgeon, as the 1st orthopedic ambulatory spine surgical center in the United States. With more than 50,000 successful procedures preformed at the Bonati Spine Institute, we offer FBSS relieve with a small surgical incision for rapid recovery and no hospital stay necessary.
The Bonati Spine Institute encourages patients with Failed Back Surgery to contact us to request a no-obligation MRI review or discuss your conditions with our medical professionals. Find out why The Bonati Spine Procedures are considered to be among the world's best solutions when it comes to advanced spine surgery. Your pain from failed back surgery can become a thing of the past.