Spine Center Locations
The Bonati Experience
With two spine center locations, Tampa Bay, Florida and Las Vegas, Nevada, The Bonati Spine Institute provides personalized and comprehensive spine health care.
At The Bonati Spine Institute, we believe spine health care should be patient-oriented. That is why we have strategically placed our Bonati Spine Institute facilities conveniently near major cities, accessible from nearby airports and a number of highways.
With an outstanding team of spine surgeons and healthcare professionals, we offer state-of-the-art patented procedures in a comfortable, patient-friendly environment.
The back surgeons at The Bonati Spine Institute are patient advocates, ready to listen and dedicated to making your experience with us as smooth as possible while we work together in maintaining a life-long partnership to support your spine health.
Having patients traveling from over 33 different countries around the world, The Bonati Experience is crafted to guide you through your patient journey, including amenities and attractions in the surrounding areas.
Our patients can rest assured they are being cared for by world acclaimed spine doctors and prestigious staff members exclusively dedicated to their well-being.
How To Prepare For Your Spinal Procedure
To make your visit to The Bonati Spine Institute as pleasant as possible and to expedite the registration process, our health care professionals suggest that you download and fill out our "New Patient" forms below before your visit. Click on the "What to Expect" button to learn more about your visit to The Bonati Spine Institute.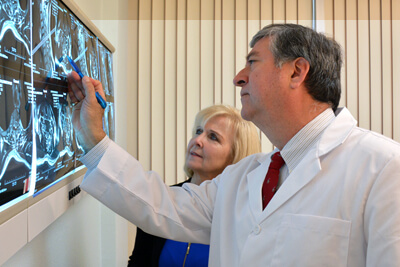 World Class Experience
Patients from over 33 different countries around the world trust their spine health to spine surgeons at The Bonati Spine Institute.
At The Bonati Spine Institute, patients receive a world-class experience that's backed by a 98.75% patient satisfaction rate to provide relief from weakness, pain, and numbness in the back, neck, legs, and arms. The Bonati Spine doctors are focused on helping you get control of your life back.
What sets The Bonati Spine Institute apart from other spine centers is our comprehensive approach to spine health. This means you will receive unmatched expertise coming from our back surgeons, paired with the patented Bonati Spine Procedures, to provide you with the best care you can get.
At The Bonati Spine Institute, our patients are treated as individuals; our spine doctors focus on providing you with personalized care.
Everyone on The Bonati Spine Institute team, from our world-renowned spine surgeons to our healthcare professional staff members, is a dedicated patient advocate working together to listen to your needs and help you reach your best health potential.