What Causes Foraminal Stenosis (Narrowing)?
Neural foraminal narrowing or foraminal stenosis is usually associated with the aging process, however any of these conditions may contribute to this diagnosis.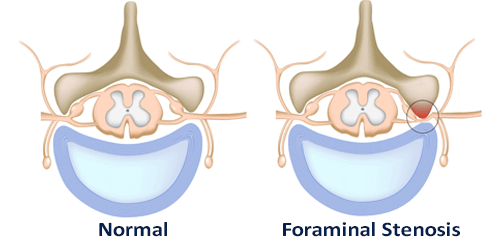 The Bonati Spine Institute encourages patients with foraminal narrowing to contact us to request a no-obligation MRI review or discuss your conditions with our medical professionals. Find out why The Bonati Spine Procedures are considered to be among the world's best solutions when it comes to advanced spine surgery. Your pain from foraminal narrowing can become a thing of the past.