Webinar on "Why Spine Surgeries Fail?"
Thursday, July 2nd, 7:00 PM EST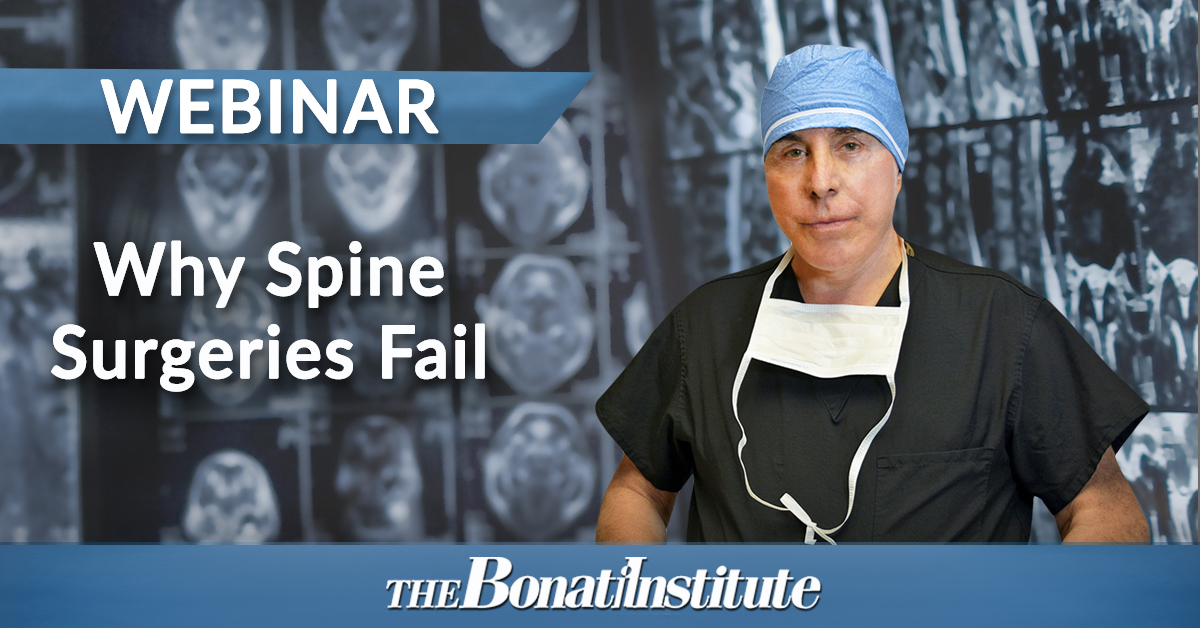 Join Dr. Bonati for a live webinar on Thursday, July 2nd at 7:00 PM EST, to learn about why spine surgeries fail and find out if you are a candidate for The Bonati Spine Procedures. You'll have the opportunity to have your MRI reviewed by Dr. Bonati himself.
Followed by Q&A Session.
Limited seating. Reserve yours now.