Robert P. Dunn, M.D.
Radiologist
Dr. Dunn is a board-certified Radiologist with The Bonati Spine Institute. He received his Doctorate of Medicine at the University of Missouri School of Medicine, Columbia, MO, completed his internship at Los Angeles County / University of Southern California Medical Center, Los Angeles, CA and his residency at the Department of Radiology, Stanford University Medical Center, Stanford, CA. He was also awarded a Mini Fellowship at the Wake Forest School of Medicine, Winston-Salem, NC. He is a member of the American College of Radiology and the American Institute of Ultrasound in Medicine.
Prior to joining The Bonati Spine Institute he was affiliated with Sun Bay Hospital, St. Petersburg, FL, Sun Coast Orthopedic Center, Hudson, FL, Keokuk Area Hospital, Keokuk, IA, Doctor's Hospital, Tulsa, OK, West Florida Medical Center, Pensacola, FL, Doctor's Hospital, San Leandro, CA and Truman Medical Center, Kansas City, MO.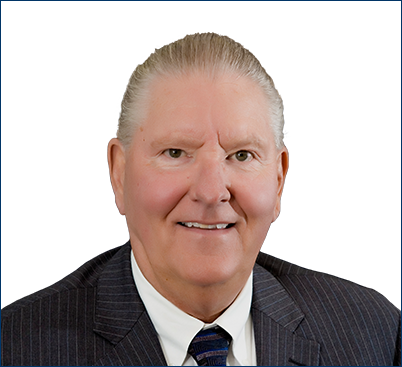 Education and Training
• Doctor of Medicine, University of Missouri School of Medicine, Columbia, MO
• Internship: Los Angeles County / University of Southern California Medical Center, Los Angeles, CA
• Residency: Department of Radiology, Stanford University Medical Center, Stanford, CA
• Mini Fellowship: Wake Forest School of Medicine, Winston-Salem, NC
Certification
• FLEX 1971, State: California
• National Boards: 1972
• Diagnostic Radiology
• American Board of Radiology, 1976
• Florida (active)
• Missouri (inactive)
• California (inactive)
• Kansas (inactive)
• Oklahoma (inactive)
• Iowa (inactive)
Residencies
• Sun Bay Hospital, St. Petersburg, FL
• Sun Coast Orthopedic Center, Hudson, FL
• Keokuk Area Hospital, Keokuk, IA
• Doctor's Hospital, Tulsa, OK
• West Florida Medical Center, Pensacola, FL
• Doctor's Hospital, San Leandro, CA
• Truman Medical Center, Kansas City, MO
Professional Associations
• American College of Radiology
• American Institute of Ultrasound in Medicine