Dennis E. Jones, M.D.
Orthopaedic Surgeon
Dr. Dennis E. Jones is a Board Certified Orthopedic Surgeon at The Bonati Spine Institute. He earned his Bachelor of Science from the University of Rhode Island, and Doctor of Medicine from the University of Connecticut School of Medicine in 1990. Dr. Jones completed both his internship and residency in Orthopedic Surgery at Brooke Army Medical Center at Fort Sam Houston, Texas. He was General Medical Officer, 101st Airborne Division, Fort Campbell, Kentucky, and Chief of Orthopedics at the Army Hospital, Fort Riley, Kansas.
Dr. Jones has more than 20 years of experience in arthroscopic surgery. The innovative aspect of advanced spine surgery combined with his dedication to patient care, led him to develop a special interest in advanced spinal surgery in order to provide patients with the latest technology and techniques in back and neck surgery.
Dr. Jones is a family man and the father of four children. He enjoys spending time with his children playing hockey and lacrosse, and spends most of his time outside of work following his children's sports activities.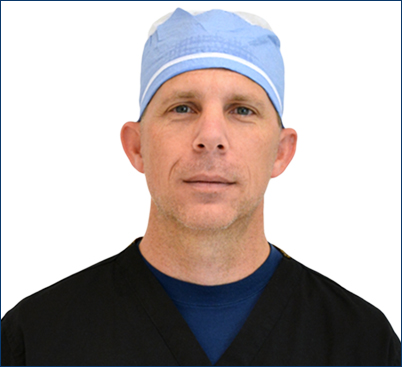 Education
• Medical University of Connecticut School of Medicine, Farmington, CT
Internship
• Brooke Army Medical Center, San Antonio, TX
Residencies
• Brooke Army Medical Center San Antonio, TX
Board Certifications
• AB Orthopaedic Surgery – Orthopaedic Surgery
Professional Experience
• BayCare Medical Group
• Helen Ellis Memorial Hospital
• Aquidneck Island Orthopedics, Inc.
• Center for Bone and Joint Surgery, Inc.